Wilderness Culture is the fastest growing and most engaged community in the world in the outdoor industry on Social Media. With over 500% year-over-year growth and 18 million+ monthly impressions in just 3 years.
We are a full-service digital marketing agency that partners with your brand to achieve your marketing goals through our large platforms, innovative strategies, influencer network and world-class content.
We partner with brands to create and distribute unique and compelling organic content. We cover everything from outdoor recreation to adventure travel. Our audience visits Wilderness Culture website and social channels to find adventures, read compelling articles about destinations, gear, and stories.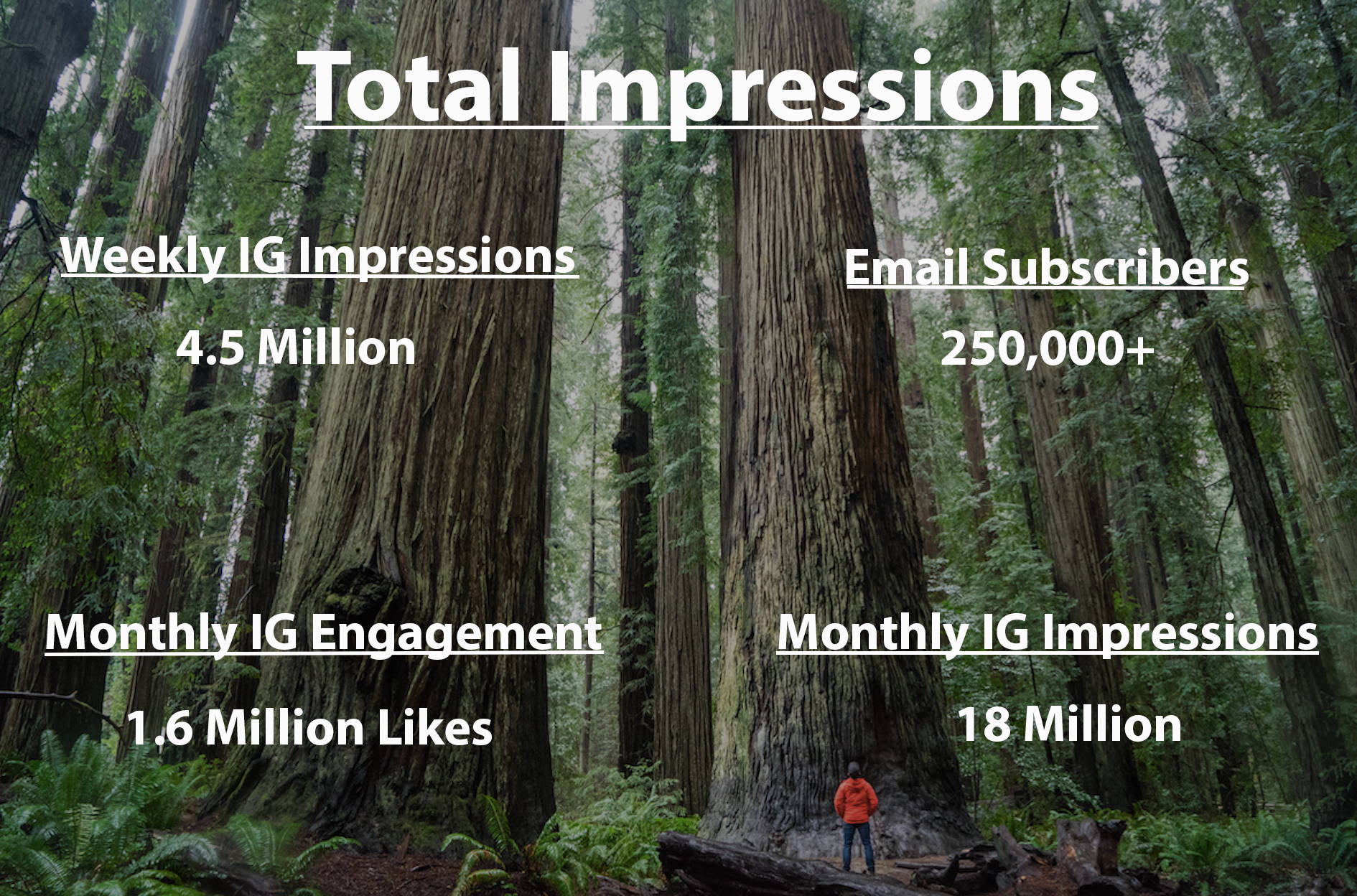 Let us help you tell your story and grow your brand. We work with budgets of all sizes, ranging from 2k to 100k+. For more information about our services and how we can team up in an impactful way, please request a media kit below.